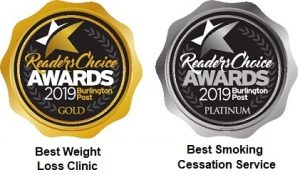 Contact Burlington Hypnosis Centre
Mailing Address: 
2289 Fairview Street, Suite 423 
Burlington, Ontario
L7R 2E3
Canada
www.burlingtonhypnosis.ca
BURLINGTON HYPNOSIS IS OPEN

You can do your screening and sessions online from home, or in person at our location.

Please request what works best for you.
Burlington Hypnosis Centre is in Fairview Business Park, across from Goodness Me and the Polish Hall. We are on north side of Fairview Street just east of Drury Lane (between Guelph Line & Brant Street). If you are heading eastbound on Fairview, make a left turn 2 driveways east of Drury Lane. The office is on the right hand side of the parking lot.
We are located in central Burlington right near exits from the 403/QEW and 407 highways. It is an easy drive from many areas to the west of Toronto, including Oakville, Hamilton, Milton, Halton, St. Catharines, Niagara, Brantford and Mississauga.